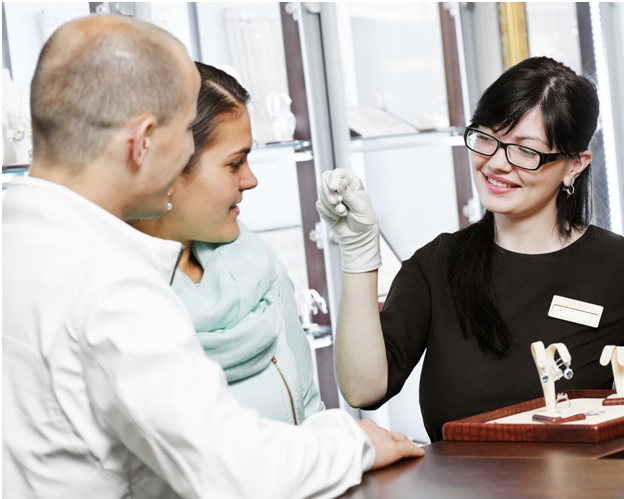 Use Synergic jewellery shop billing software to produce intelligent, polished bills and invoices! With many features and flexibility, it can adapt to any business procedure while paying accurate invoices for better business management.
Synergic jewellery shop billing software is an accounting programme designed for your business. It offers complete flexibility in configuring the information on the invoice, adding a logo to the invoice, selecting billing formats that suit your business, and much more. What else? Many record-keeping designs, flexibility to switch between single-entry and double-entry systems, auto-posting and processing, and other features are all included in TallyPrime.
What is billing software?
Any software created to generate bills for goods and services delivered to clients merely qualifies as billing or jewellery shop software for billing also called invoicing software. The ability to match customer payment receipts to issued invoices is another feature of billing software.
Features of billing software
1. Multiple billing mode
When it comes to enterprises, the adage "One size doesn't fit all" really applies. You need a versatile billing system that can meet your needs depending on the kind of business you run. Synergics solutions allow you to use the module based on your needs and usability. You can use "Item Invoice" if your firm deals with inventories. To keep track of your service invoices, you can select "Accounting Invoice," which benefits service-based firms. If you are used to entering invoices in the "Dr Cr" manner, you can choose "Voucher mode," also referred to as "Transaction mode."
2. Multitasking
You can multitask and manage daily distractions using Synergics solution jewellery shop software. Imagine you wish to record another new sale or voucher before the sales invoice. You create a sales invoice when a customer calls to ask about the status of an order or the stock level. As we are in the middle of a voucher entry, we urgently need to print another report.
With Synergics Solutions, you can manage various circumstances without moving between numerous instances of Tally or worrying about losing your progress.
3. Multi-currency support
The majority of business dealings extend beyond interacting with solely local parties. For transactions involving multiple currencies that many organizations, foreign currency accounting are necessary. You can keep track of invoices, quotes, and orders, take payments in foreign currencies, and get bills with Synergics software. The auto-calculated gains or losses in Forex that result from daily fluctuations in exchange rates can be changed by merely writing a journal entry.
4. Fully flexible to personalize your invoice
You can customize the invoice in Synergics billing software using a wide range of invoice configurations and choices. To suit your business demands, you can customize your invoice with extra features like inclusive tax, a discount column, real and billed quantities, etc. Not only that, but you may also customize your invoice to your liking by adding a logo and other information. Thus, it will be even more tailored to your company.
5. Easy to capture occasional details on the invoice
Synergics billing software enables you to record sporadic details associated with working with a specific supplier, customer, or kind of transaction without interfering with your usual workflow. Consider that occasionally you work with exports or consignor-consignee transitions that call for you to include extra information. To record it, just select "Additional details" in Synergics software. You will be able to occasionally record details in this manner without interfering with the normal data-entering process.
gold billing software
The imaging, barcoding, inventories, karagir a/c maintenance, order maintenance, purchasing and selling reports, gold returns, and GST report are all included in the Synergics solution Gold Billing Software.
Synergic solution jewellery software price
Every company has a unique procedure, just like every business. The billing and invoicing features of Synergics Solutions let you tailor your buy and sales management to suit your company's needs. For quicker generation, you can also select an appropriate invoice or billing style based on the goods or services your company offers.
Get a perpetual licence for the most dependable billing programme to meet your company's expanding needs for Rs. 18,000 plus 18% GST (INR 3,240). Generate, customise, and print VAT-compliant bills and invoices using Synergics Solution Jewellery shop billing software .
Conclusion
With a jewellery shop billing software service, you can streamline your billing and simplify your business processes. The best way to start is by talking to us about what might be possible for your company with Synergics Solutions Software. We'll be happy to help!